Honda lawn mowers, ride on mowers and lawn tractors from Sevenoaks, Kent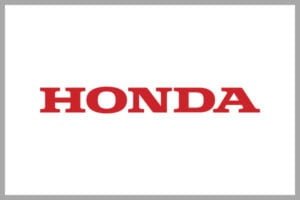 Honda Lawn and Garden is one of the UK's premium lawnmower brands, offering high-quality lawnmowers and ride-on lawn tractors. They're packed with innovative designs, robust features that maximise cutting and collecting, and easy-to-start engines that ensure ease of use.
Honda offer an excellent range of cordless battery, electric or petrol 4-wheeled and QX roller lawn mowers, including the Honda Izy, core HRX and professional HRD or HRH models.
Honda Izy Range
HRG416 PK
HRG416 SK
HRG466 PK
HRG466 SK
HRG466 SKEP
HRN536 VK
HRN536 VY
Honda HRX Range
HRX426 PD
HRX426 SX
HRX476 QY
HRX476 HY
HRX476 VY
HRX537 HZ
Honda Professional Range
HRD536 QX
HRH536 HX
HRH536 QX
The Honda Lawn Tractors make the act of cutting your lawns easy and are perfect for small, medium and large gardens. Models include the HF rider and the larger HF lawn tractor.
Honda Tractor Models
HF1211 H
HF2317 HM
HF2417 HB
HF2417 HM
HF2417 HT
HF2625 HM
HF2625 HT
Honda are one of the only companies to use 4 stroke engines in their hand-held range of Blowers, UMK loop or bike-handled strimmers and brush cutters.
At Godfreys Sevenoaks we are proud to be the No. One Honda premier dealer in the UK. As a Honda-authorised main dealer, we can offer Honda sales, parts, repairs and servicing, backed up by our Honda-trained technicians.
If you are interested in a particular Honda product don't hesitate to contact us by calling 01732 741177, emailing sales@godfreys.com or by visiting one of our stores in Sevenoaks or Leigh, Kent, where you will be able see a complete range of Honda mowers, ride-on mowers, lawn tractors and handheld machines.