Battery, Petrol and Electric Leaf Blowers
With Autumn now upon us and the leaves starting to fall, it's time to look at leaf blowers. At Godfreys we have a great selection of leaf blowers, ranging from small quiet battery blowers designed for domestic gardens, right through to commercial backpack or wheeled leaf blowers for the larger areas.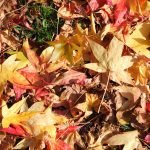 As the name suggests, the leaf blowers primary job is for clearing areas of fallen leaves, but did you know that you can also use them for most jobs that you could use a broom! For example, they are good for blowing grass trimmings from paths and patios.

Some leaf blowers can also be turned into vacuums, which make them ideal for enclosed gardens and around flower beds and ornaments.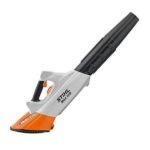 Contrary to people's beliefs, battery cordless can be just as powerful as petrol machines. The main benefits of these machines are the low noise, which means they can be used around sensitive areas or where you have close neighbours, and the fact that you don't have to worry about mixing fuel or the fuel going off.

Battery Blowers do tend to have shorter run times, so you may wish to purchase 2 batteries.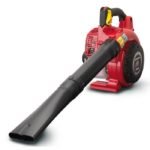 Petrol leaf blowers are a popular choice for people with large gardens and professionals who need to use their blowers all day, as they provide excellent long-lasting power only limited by the amount of fuel that you carry.

There are 3 main types of petrol blowers, handhelds which are best suited for smaller jobs and tidying up, backpack and wheeled blowers for larger areas.

Petrol blowers are mainly 2 stroke machines, which means that you will need to add 2 stroke oil to the fuel at a ratio of 50:1 to lubricate the pistons. With the exception of Honda, which is a 4 stroke machine and has a separate oil tank.

We recommend using a premixed Alkylate fuel such as Aspen, which already has the oil mixed at the correct ratio and you can leave it in the machine for up to 3 years, unlike normal fuel, which should be used in 6 weeks. For more information on Aspen click here.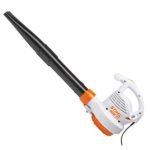 Electric (Corded) Leaf Blowers
Electric leaf blowers are best suited for smaller gardens that have a mains power supply to hand. The main limitation is the length of the cord, typically between 10 and 15 meters. They provide good performance and value for money.
So, whether you choose to purchase a battery, petrol, or electric leaf blower, we have you covered, with most machines available from stock, to collect in store or order online today.
Still not sure which one, give us a call on 01732 741144 or email sales@godfreys.co.uk