Mountfield lawn mowers, ride on mowers and lawn tractors from Sevenoaks, Kent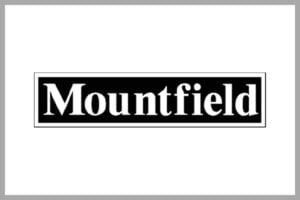 Mountfield lawn mowers are an iconic UK brand that have been keeping the nations lawns looking fantastic since 1962. They have become part of family life for many of our customers, who have used Mountfield mowers for generations. They love the trademark reliability, performance and the backup that this manufacturer offers.
Mountfield offer a great range of electric and cordless battery mowers with either 4 wheels or rollers including the princess 34, princess 38, princess 42, princess 34li, princess 38li, S42 PD li, S46 PD li, S42R PD li and S46R PD li
Along with a full range of 4 wheeled or rollered petrol engined rotary mowers, including the S421 HP, S421 PD, S481 HP, S481 PD, HP425, SP425, SP485 HWV, HW531 PD, SP535 HW, SP535 HWV, SP551 VLS, SP555 V, S421R HP, S421R PD, SP425R, SP465R, S461R PD, S461R PD LS, S501R PD, S501R VLS,SP505 V, SP555 RV,
If you have a small garden of at least half and acre or a large garden of 4 acres a Mountfield rider or Mountfield lawn tractor would make an ideal choice for rear collect and mulching,  with deck sizes ranging from 66cm 26 inches to a massive 122cm 48 inches with a choice of a single cylinder or v-twin. Models include the 827M, 827H, 1328H, 1330M, 1530M, 1530H, 1636H, 3600SH, 1538M, 1538H, 1638H Twin, 1640H, 2240H Twin, 2248H Twin, 1538M-SD, 1538H-SD, 1543H-SD, 1643H-SD, 2243H-SD, 2448H-SD Twin,
The Mountfield freedom 48 range is a breath of fresh air with no fumes and no starting problems, these lightweight machines combine the latest in cordless battery and electric motor technology with machines that deliver superb running times and are incredibly efficient. 2 battery options are available the 2ah MBT48020LI and the 4ah MBT4840LI which bot fit into the following machines princess li mowers, MT48li grass trimmers mb48li brush cutter, mbv48li blower vacmh48li hedge trimmer, mm48li pruning set and the mc48 li chainsaw.
Also, on offer from Mountfield is a series of petrol engined hedge cutters, strimmer's, brush cutters and tillers. Models include the MHJ2424, HTK60X, HTK75X, BK27E, BJ27ED, BK35ED, BK45ED, BK53ED, Manor Compact 36, Manor Tractor 95H.
At Godfreys Sevenoaks we are proud be a Mountfield authorised main dealer and can offer Mountfield sales, Mountfield  parts, Mountfield repairs and Mountfield servicing backed up by our fully trained technicians.