Stiga lawn mowers, ride on mowers, lawn tractors and garden machinery from Sevenoaks, Kent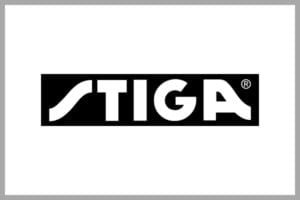 Neat or wild, big or small, plain or colourful, gardens come in all shapes and forms and so do Stiga machines.
Stiga offer a great range of petrol, electric and cordless battery mowers with either 4 wheels or rollers including the Twinclip, Multiclip and SLM models
Stiga out front mowers offer cutting edge solutions for even the most complex gardens meeting the challenges of mowing head on. Front visibility, joint agility plus the versatility of use make these mowers a favourite with customers wanting to mulch large areas. Models in this range include the Park Pro 740 IOX, Park Pro 540 IX, Park Pro 340 IX, Park 720 PW, Park 740 PWX, park 540 DPX, Park 540 PX, Park 520 P, Park 416 PVM, Park 340 PWX, Park 340 PWX, Park 340 PX, Park 320, Park 220, Park 120, Villa 16 HST and Villa 14 HST.
Stiga lawn tractors are the ultimate choice for any challenging garden task, from cutting and collecting grass to mulching and fertilising. Model include the Estate Pro 9122 XWSY, Estate Pro 9102 XWS, Estate 7122 HWS, Estate 7102 HWSY, Estate 5092 HW, Estate 5092 H, Estate 3398 HW, Estate 3098 H, Estate 3084 H, Estate 2084 H, Estate 2084, Tornado Pro 9118 XWSY, Tornado 7118 HWS, Tornado 6108 HW, Tornado 3108 HW, Tornado 3108 H, Tornado 2098 H, Tornado 2098, combi 3072 H, Combi 1066 HQ, Combi 1066 H
At Godfreys Sevenoaks we are proud be a Stiga authorised main dealer and can offer Stiga sales, Stiga parts, Stiga repairs and Stiga servicing backed up by our fully trained technicians.
If you are interested in a particular Stiga product don't hesitate to contact us by calling 01732 741177, email sales@godfreys.com or by visiting one of our store at  Sevenoaks or Leigh, Kent where you will be able see a complete range of Stiga mowers, ride-on Mowers, lawn tractors and handheld machines.